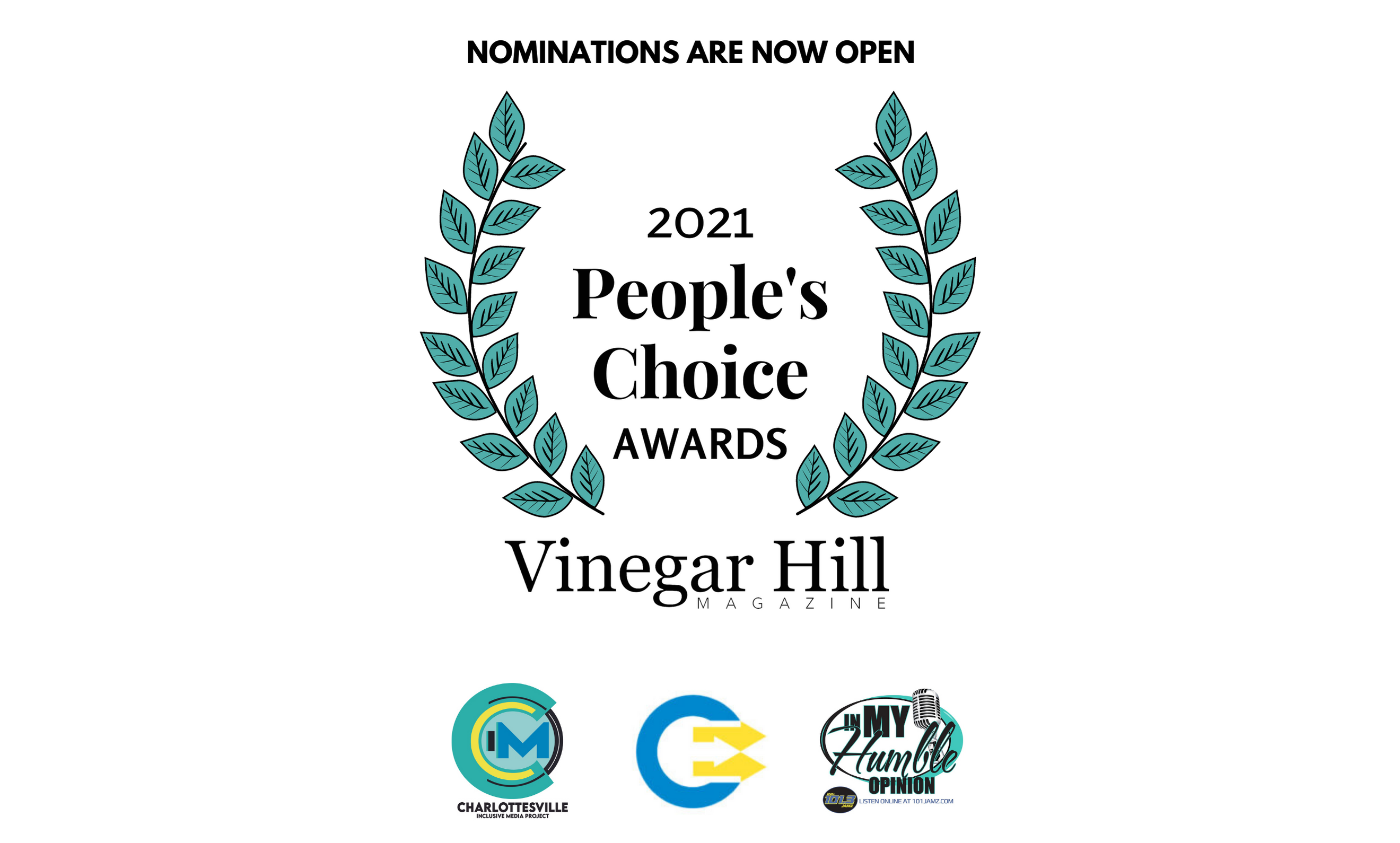 ---
Nominations for The People's Choice | We are Charlottesville | Best In Black Awards are now open. We are so excited to open up the process this year. Use this LINK to nominate your favorite Black business or individual in each category so that we can celebrate 'The Best In Black' in the C-Ville area. The top 3-5 in each category will be voted on by the public beginning October 15, 2021 and go through Friday, November 19, 2021. Winners will be announced and celebrated on Black Friday 2021.
Thank you for your participation and your willingness to help us celebrate all of the positive contributions these people and businesses are making to the collective community. Be sure to include your e-mail address so that we can send you the final nominees to vote on.
Disclaimer: We are doing this to celebrate the greatness and excellence displayed in the Black business and arts community and to help to grow an engaged customer base. This is all positive and any form of negativity around this effort, we ask you to join us in dismissing. Let's celebrate each other and lift one another up.