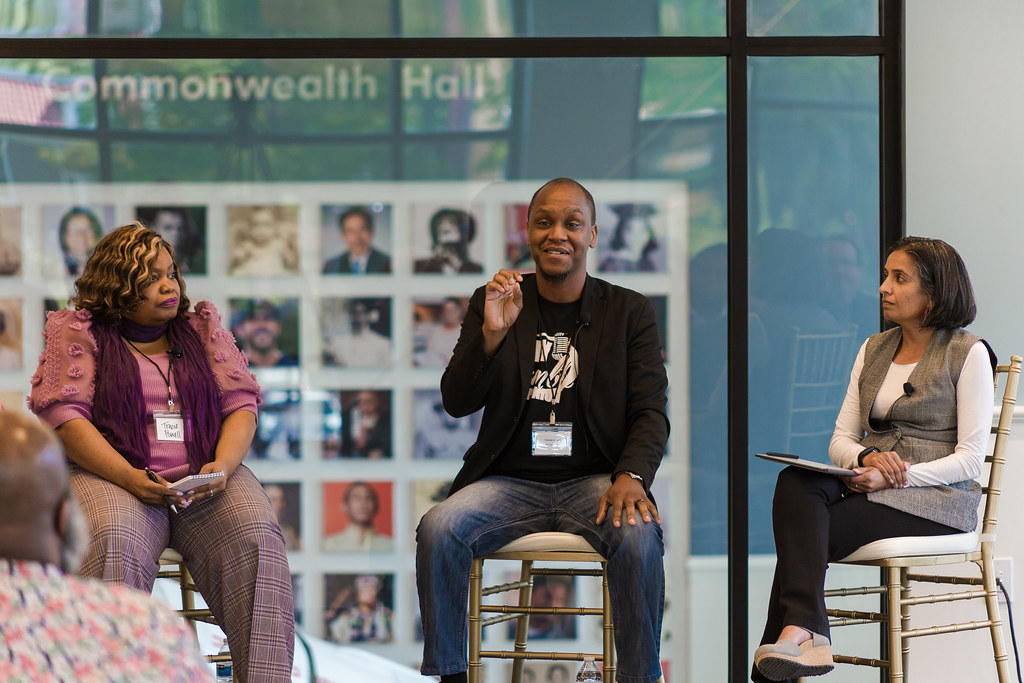 ---
First Person Charlottesville is gaining momentum!
Charlottesville Inclusive Media's collaborative project to raise up the voices of community members was featured at the American Press Institute Local News Summit on Opinion, Civic Discourse and Sustainability in April, as a new model for local opinion pages. We are reimagining local opinion pages by focusing on lived experiences, rather than just opinions.
We're also a finalist for 2023 The Next Challenge for Media and Journalism Future of News contest! It's an award to "a startup pioneering new ways to report the news and provide communities with fact-based insight, analysis, and information" that could help supercharge our work. It's a program of Glen Nelson Center at American Public Media Group which identifies, elevates and invests in groundbreaking media ventures.
One part of the contest is about you, the public! A $10,000 award will go to the finalist in each division with the most votes! Vote for Charlottesville Inclusive Media here! You will be able to vote after a quick verification using your mobile phone number (which is not stored or shared by the organizers).
Want to learn more about this powerful partnership? Sarad Davenport of Vinegar Hill Magazine, Charles Lewis of In My Humble Opinion, and Angilee Shah of Charlottesville Tomorrow will talk about Charlottesville Inclusive Media's origins, how the partnership is seeking to change the news ecosystem of central Virginia, and the first year of First Person Charlottesville at the Collaborative Media Summit in Washington, D.C. in June — and it will be streamed live!
Here's where you can see the presentation at 10 a.m. ET on Tuesday, June 7.